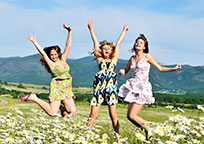 Even just the thought of placing your daughter in a Christian boarding school can cause conflicting emotions for parents. Discouragement, hopelessness, disappointment, uncertainty, and anger can try to rule the day, at times simultaneously! In all the chaos, a simple beacon of hope and truth can help to provide direction. It is our hope that we can provide that beacon of hope as we introduce to you Gateway Freedom Ranch in Northwest Montana.
Transformation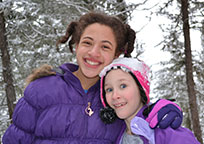 Gateway Freedom Ranch, above all else, seeks to provide conditions where various types of transformation may take place. Transformation is a word that means complete change or metamorphosis. A beautiful picture of metamorphosis is the butterfly. One thing that is required for the caterpillar to metamorphose into a butterfly is shelter from all possible negative influences and exposure to all possible or necessary positive influences. Given the right environment, the caterpillar enters the cocoon and changes into a beautiful butterfly over time. In a similar way, the girls who come to Gateway Freedom Ranch enter our healthy, safe environment here in rural Montana, away from outside, negative influences, to work on themselves and be transformed into young ladies, manifestly different people from who they were when they arrived.
Heart Transformation
Most girls who enroll in a treatment program struggle in their relationships, especially in how they relate to those in authority over them. This takes the form of rebellion, disrespect, defiance, or worse. Changes demonstrated during time in a treatment program that fade upon return home were never true heart changes to begin with. Gateway Freedom Ranch is all about true Heart Transformation. We know that we are unable to force a girl's heart change, but there's great news! We DO know how to create the conditions under which true heart change is more likely to happen. Some of the things we do at Gateway Freedom Ranch to create conditions where true heart transformation can take place include:
Weekly church
Daily devotions
Weekly youth group in Eureka
Soaking times (Psalm 46:10 says "Be still, and know that I am God").
One-off youth group times in Whitefish
Fresh Life Saturday nights in Kalispell
Various other service projects around town
One strategy we have found to be very effective in creating conditions favorable for heart transformation is our Servant Leadership emphasis, presented to each resident who begins Level 3 of our Level system. It has been said that the highest priority of a servant leader is to encourage, support and enable others to unfold their full potential and abilities. What does this look like in our home? The leadership and staff of Gateway Freedom Ranch live daily in transformation. We're not perfect, but we model godly behaviors to these girls day by day, hour by hour and sometimes minute by minute! The atmosphere in our home is peaceful and loving. It rubs off on the girls! Once your girl learns to be a servant leader, looking for ways to nurture, encourage and support others, then all we've got left to do is to instill that same loving, understanding culture in your home.
Transforming Your Home
Transforming your home
comes through our parent weekends held three times each year. Here we work on teen-parent reconciliation, teen-parent communication, setting boundaries and establishing rules with consequences that line up with your family's values.
Transforming your home
comes through ongoing communication with parents from our Program Director during your daughter's residency. These calls will be focused mostly on your progress toward personal health as parents. No parent is perfect, so there is always room for growth!
Transforming your home
comes from the full years' worth of after-care for you and your family, provided by Gateway Freedom Ranch to you at no additional charge. Once your girl leaves, your financial commitment is complete, but our commitment to your success goes on for another year!
Transforming your home
may look like your daughter suggesting, and the entire family going(!), to visit seniors at a nursing home just around the corner from where you live…followed by ice cream?! It may look like offering to serve together at a local soup kitchen once a month. Or it could be something as simple as having a family Bible time at the end of each day. No matter what it looks like, it will feel so good and right when the peace and purpose you are looking for in your family is a reality!
Educational Transformation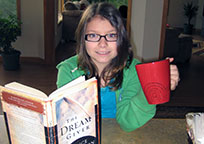 Gateway Freedom Ranch provides a fully-accredited, year-round academic program whose student to teacher ratio will not exceed 10:1. We have the ability to provide an educational setting where your daughter, if sufficiently motivated, can complete between 1 ½ and 2 years of academic work in a year's time. Our school is in session year-round and students work at their own pace; so you may enroll your daughter at any time.
Fully accredited courses
Individually tailored education plans
Self-paced curriculum provides ideal support for students with learning disabilities
Students with proper motivation may complete 1½ – 2 years' credit in one year
Weekly goals are tracked with instructors on a daily basis
Year-round school and self-paced curriculum allows enrollment at any time
Challenging curriculum designed to prepare college-bound and non-college-bound students
Physical Transformation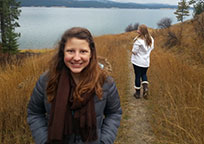 We humans are quite complex. We are spiritual beings, meant for high, spiritual purposes. We also have a soul, which includes our mind, will and emotions – three very essential components of who we are, and we need to keep them healthy. What about our bodies? We at Gateway Freedom Ranch believe that our bodies are worthy of attention and care. We insure the girls we are entrusted with are provided with 3 square meals each day, snacks as needed and some love mixed in. Additionally, we regularly do activities that require physical exertion. From stacking wood for warm winter fires, daily running three seasons out of the year, swimming at least two times a week in the summer, playing volleyball or basketball to riding horses, your daughter will get the physical exercise her body needs. These physical activities always include a dose of fun, laughter and enjoying one another's presence. There are lots of beauties and adventures to explore in this part of Montana! We understand that this is a significant choice for you and your family. May God give you great wisdom and peace as you seek what is the very best choice for your daughter. If you are interested in learning more about our program, please call us at
(406) 889-7996
, or use the
online inquiry form
.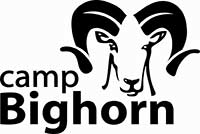 We Partner With Camp Bighorn Venture Expeditions to provide wilderness and outdoor adventure therapy.
Click here to download the information packet.